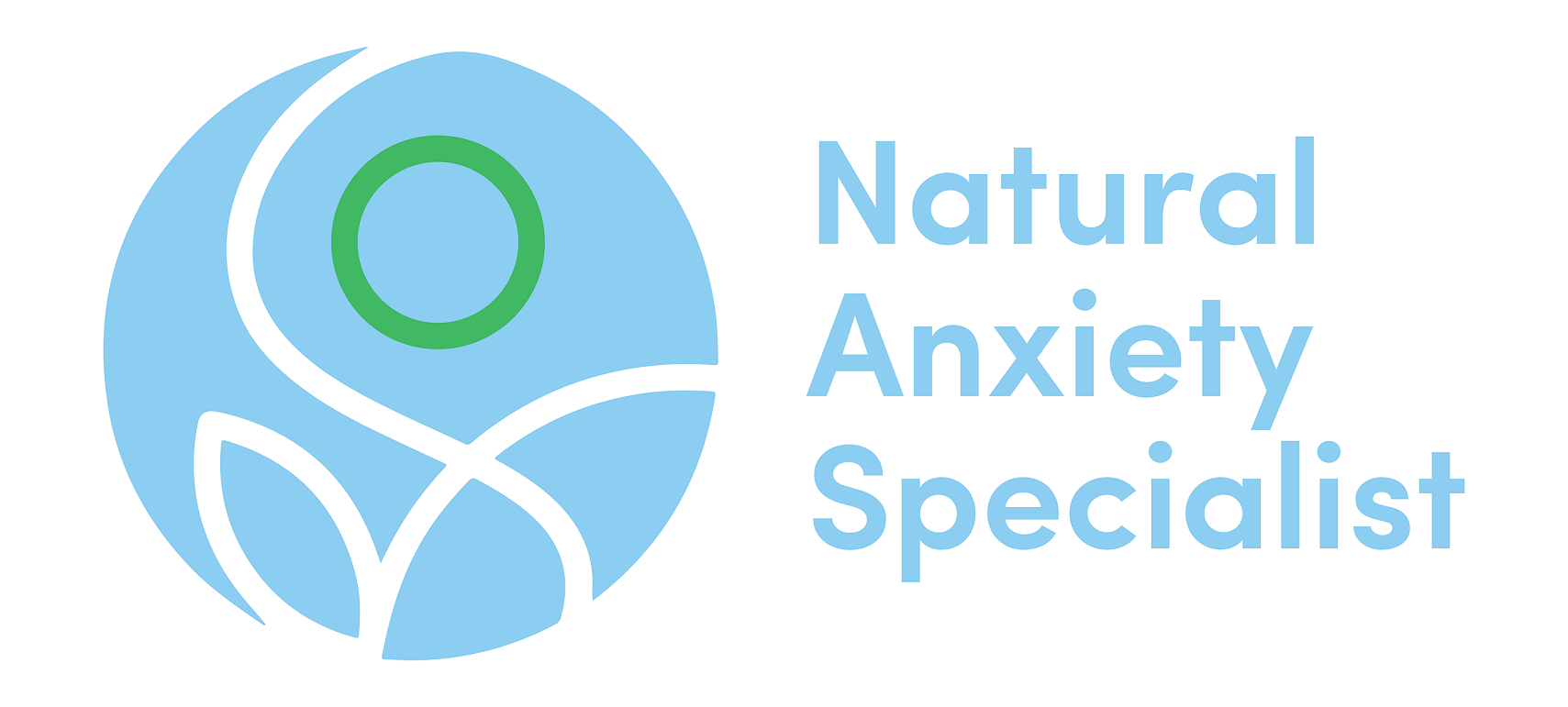 Email us: info@naturalanxietyspecialist.com
If You Have Chronic Anxiety, then this is for YOU!
What you will learn on the Freedom From Anxiety Kickstarter:
How to begin a life changing anxiety journey 

What thinking strategies you can use right away

Tools to feel anxiety empowered

How good nutrition can ease anxiety & what to eat

How your physiology helps and hinders you

How to embedd new calm-seeking strategies into your daily routine for the rest of your life. 
Mind-body connection and how to use this to find your calm.

3 Essential mindfulness techniques that work

21 Videos and helpful downloads including worksheets, reference notes, and a 57 page recipe book

The difference between an anxiety tool that works and one that works for YOU! (Super Important!) 
Freedom From
Anxiety Kickstarter
This course is in 4 modules plus
the bonus Q and A live session.   
"Sam is the best Homeopath and counsellor. She has really helped me deal with my anxiety and given me great tools that I can use every day to help relieve my anxiety. Sam is so kind and helpful, I really can't recommend her enough!! Thanks Sam!"
Darcy
Sydney, Australia
"Sam has been a lifesaver. She is compassionate and extremely experienced in her field of anxiety. Not only an incredible Homeopath, but the best anxiety coach you could ever ask for. Thanks Sam, you are truly a blessing to our lives. "
Nyree
Sydney, Australia & USA
"Sensible advice that really works! Motivational. Easy steps to follow from an experienced and inspiring practitioner!"
Judith
Devon, UK
LIMITED TIME OFFER
$197 USD
usually $247
21 training videos
Loads of incredible information
These discounted places are strictly limited.
When they're gone they're gone.
Yes I know it's mad to let it go for such a ridiculously low price but I know you will love it so much that you will want to go on to do the Freedom From Anxiety Formula Intensive Program. 
And if you do continue to learn with me,  the cost of your Kickstarter will be applied as a discount to the next program!  
A 30 Day 100% Money Back Guarrantee.
This means that if you don't feel my trainings have helped you, you can request a refund, within 30 days of the purchase date, and I will refund your money in full....no questions asked.  
So, the only risk you take on my Kickstarter program, is that you will get some reduction in your anxiety. And some super useful tools to help you moving forward. 

The course is currently for a while ONLY $197 USD! (Usually $247USD)
PLUS!: You get the bonus live Q and A with me inside a private facebook group where we will work through any speedbumps you might have. 

Sam Adkins, The Natural Anxiety Specialist is a psychotherapist, Homeopath and natural medicine expert specialising in treating anxiety. She says:
I'm a big believer in every person finding their sweet spot in all aspects of their life. Anxiety can get in the way of finding your way, and prevent you having the awareness to know what you need. I am absolutely passionate about facilitating others to have the freedom to choose balance, if they desire it.
The Natural Anxiety Specialist is where all aspects of my experience and training come together to focus on creating significant and life-long shifts for people. Paramount for me, is educating individuals so that once they have asked for our help, and learnt from me, they go away empowered and with an effective toolkit to use whenever they need it in life.
"I'm soooooo much better!!
Sam's personality shines through. I can't thank her enough for her empathy, skills and asking the right questions in order for me to get over my anxiety and be a better parent! I'm soooooo much better!!"
Nicole
Sydney, Australia
"Like a lot of people I was quite overwhelmed by nutrition and lifestyle advice, but Sam's course was a great way to learn exactly what I needed to know. Thank you Sam for helping me stay zen and reduce my anxiety!"
Alice
NSW, Australia
"After working with Sam, I now have a completely different relationship to anxiety. I no longer regard myself as an 'anxiety sufferer', and my life, career, and relationships have blossomed as a result. Sam is a must see if you are struggling with anxiety, whatever form it may take. The minimal process it took me to get well was too good to be true, an enjoyable small journey, and one for which I will always be grateful. I wish everyone would make this first step and see their life transform the way it has mine."
Julie
London, UK